CONTACT
|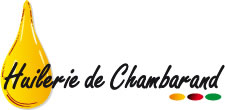 Certification Qualité de l'huilerie de Chambarand
In order to commercialize a sustainable oil for biofuel sectors, we acquired the certification 2BSvs recognized by Europe, which guarantees that our oil respects the European Directives 2009/28/EC concerning renewable energies.
For each delivery of rapeseed grains, the quality is controlled by the plant manager before storage.
Our production is subject to a control plan. Oil and rapeseed meal pellet samples are regularly taken for analysis by laboratory.
We only use rapeseed grain produced in the southeast regions of France therefore guaranteeing  local supply and NON GMO rapeseed grains.