CONTACT
|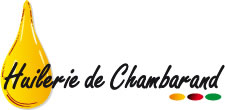 Qualifications Certifications of the Chambarand Oil Mill
In order to be able to market sustainable rapeseed oil for the biofuels and biofuels sectors, we have obtained certification according to the 2BSvs scheme, recognized by Europe, and which guarantees that our rapeseed oil meets the requirements of European Directive 2009/28 / EC on renewable energies.
The Oil Mill has a quality assurance system to guarantee a high level of quality for our products whatever their destinations.
For our customers in the animal feed sector, our quality assurance system is certified according to the internationally recognized GMP + B2 standard.
We choose to work only with non-GMO seeds and preferably local.